KLICK KCCU
Financial Services On The Go!
Download the KCCU Mobile App today.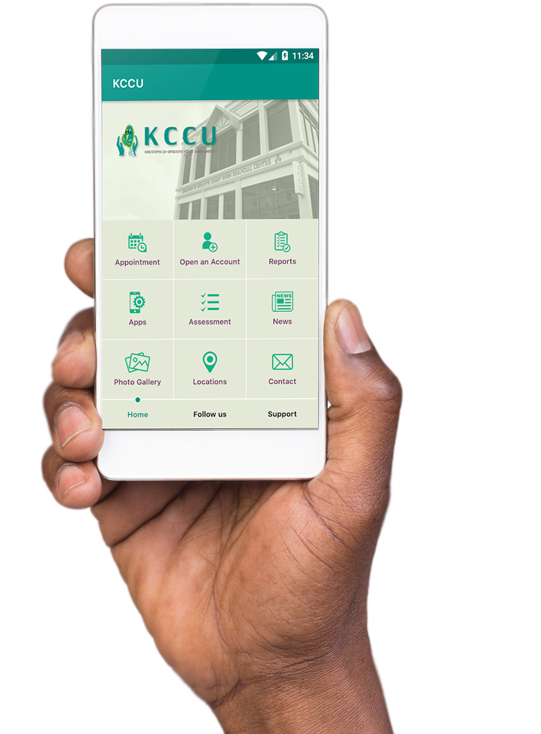 REVIEW IT
Like what you see? Take a minute and give us a review. Click here to visit the app store and let us know how we're doing.
USE IT
Put KLICK KCCU to work. KCCU makes it easy for you to access your member account right in the palm of your hands.
GET STARTED
Enjoy the many benefits of being a member of KCCU. If you're not a member of KCCU, click here to register online and get started.
Easy to
Navigate
Access Kingstown Co-operative Credit Union financial services right at your fingertips 24 hours a day.
Unique & Powerful
Features
The KCCU mobile app has been updated with even more features, like online financial transactions and financial readiness assessments and loan and budgetary planning; all designed to make your experience even better.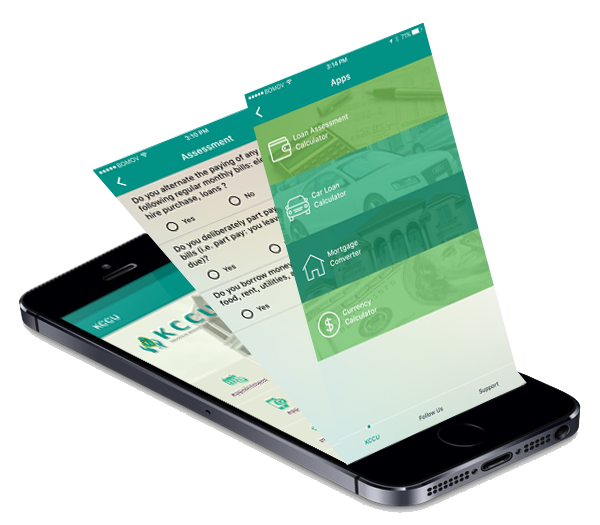 FEATURES
................................
The app you love just got even better
Transact online
Access your KCCU member account and conduct transactions right from the KLICK KCCU mobile app.
Open an Account
Browse and apply on the go. Sign up for to become a member of Kingstown Co-operative Credit Union.
Book an Appointment
Schedule an appointment with a loans or customer service officer right from the app. No need to call or visit.
Financial Wellness
Are you managing your finances efficiently? Not sure? You can find out and get a score on your financial wellness using the KCCU mobile app.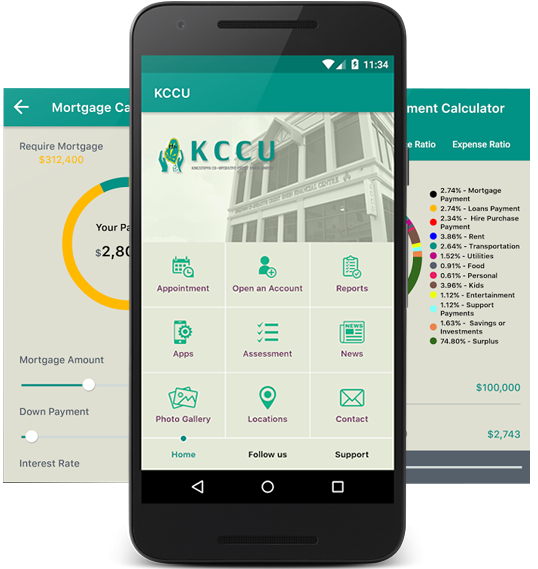 SCREENSHOTS
................................
Featured packed to make it easier for you to access your money.
GET IN TOUCH
................................
Do you have questions? We have answers. Fill out the form below and get in touch with us today.
Our Location
Granby Street, Kingstown, St. George Parish
Telephone
+1 (784) 457-2409
Send email
info@kccusvg.com